Pet Bow Tie Pattern for Knit, Crochet or Loom
Are you a Pet Lover? If you are you're going to love our new Pet Bow Tie Pattern, that you can make by Crochet, Loom and Knit.
If do you have a bunch of knit and crochet samples, laying around, even if it's rectangle, or a square or a circle, we can make a pet bow tie.
So if you know kow to loom, knit, needle knit or crochet we have a got a fun quick project for you today.
Make them for you favorite pets or ones down to the pound so that they get cute pictures and they're adopted sooner.
Knitters and crocheters, always seem to have great little swatches or starter pieces that are just small,you can't really use them or you're using them to make squares to put together a blanket.
But what happens with the ones that you decide, I just don't wanna use?
You don't want to get ride of them. You worked hard on them, an if you're not keeping them for samples, for something else, you can use them for a cuddly and lovable design like pet bow tie.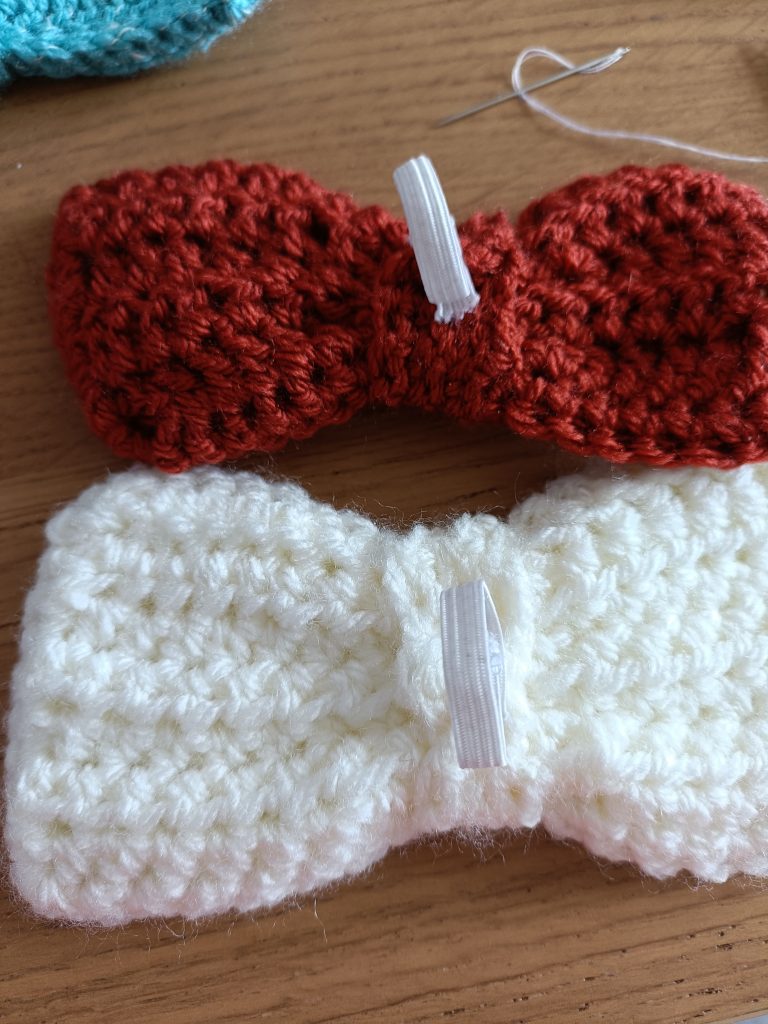 So, what we're going to do here is take any square, or rectangle, or even a round sample and bunching it up in the middle and making a pet bow tie.
And then armed with an I-Cord, I can use that to wrap around the middle and make the middle of my pet bow tie and attach it to my pet's collar.
So it's really easy to do. You can attach it a slightly two different ways.
One is interchangeable. In this way, we can put a little I-Cord around the collar and then we can make it to where we can slip bows in and out, and change out the look or throw them in the wash or whatever. Or you can have it to wher it's constantly attached to the actual bow, and then this will slide on and off the collar.
If you want to know how to create the I-Cord, the tutorial with the step by step  are available below according to the technique you use.
Loom Knit (Right & Left Handed) 
This pet bow tie pattern is a simple and easy pattern to make for your four-legged friend. This tie is suitable for both dogs and cats.
So in the video below you can see how to create these two different options. And doesn't matter whether you knit with needles, or on the loom, or you crochet, you can make them all.
Watch the full tutorial below for Easy Pet Bow Tie!
Check out more information on other patterns: