Do you want to learn how to crochet a Crochet Chair Cover? Here you will learn how to do it step by step.
An excellent idea to upholster our armchairs and give them the charming look of hand-woven fabrics. This fantastic work has been carried out by Valeria Bolotova, on the other side of the planet.
"Not totally free, but crazy enough. It all started when she bought a chair at Ikea, but the cover in the right color wasn't on sale. But she had a leftover bag of threads in every color, from a few feet to a few balls. She bought acrylic gray to combine all this color madness in some harmony.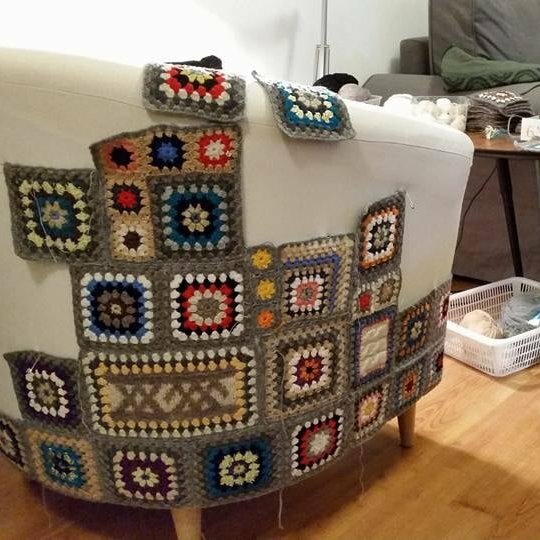 She taught her daughter to knit and even included her patterns in the design. She knitted over 150 granny squares of the same size, and pinned them (not sewn!) to the chair and began fancifully filling in the gaps. The shape of the chair is variable, so she had to play around with the sizes.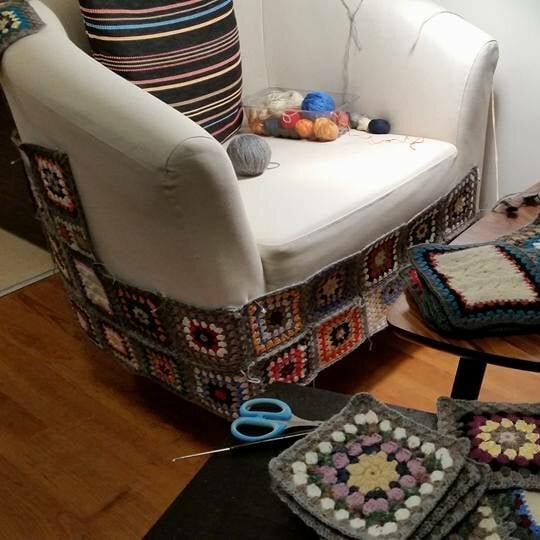 She sewed the squares into a live temporary thread, and it wasn't until a piece was formed that she was satisfied with the design. The sewing of the squares was done with a needle with a gray main thread. However, it is worth noting that she does not sew them to the chair!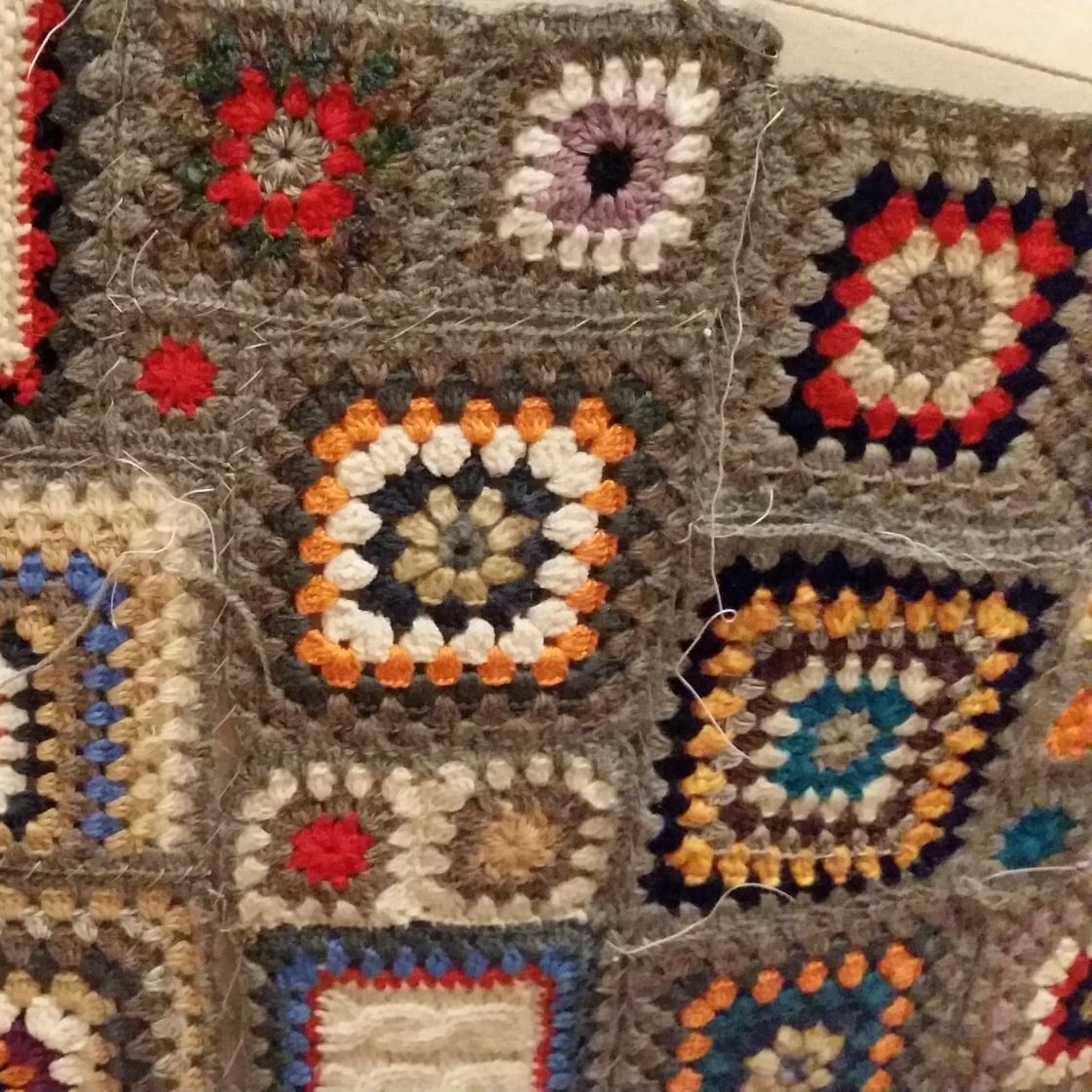 The cover is sewn just underneath at the back. From below, it is pulled into a hat gum. That is, in case of urgent need, you can undo a seam, wash it and sew it again.
Well, you must admit: it's just a bomb 💣💣💣💣💣 Personally, I'm delighted! 🔥🔥🔥🔥🔥
Also, a great idea to secure the leftover thread 👌👌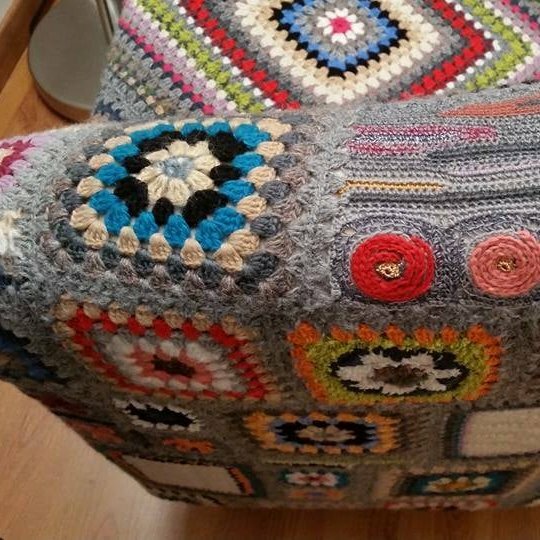 Schemes of the basic square of the "Granny Square":
Based on these schemes, you can create so many options of unthinkable beauty that knitters-craftsmen-needles do))
Granny Square 1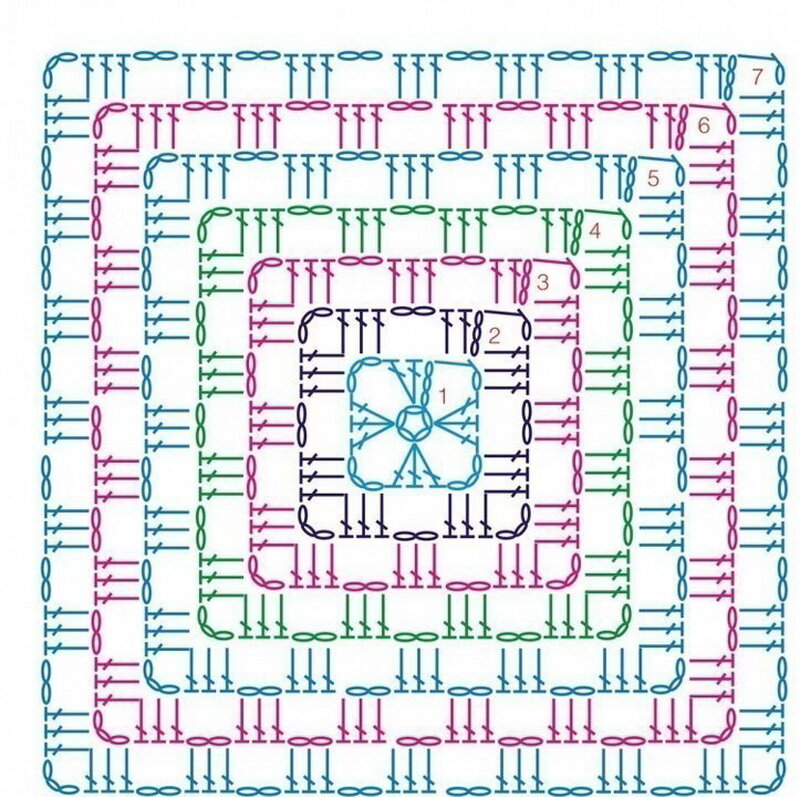 Granny Square 2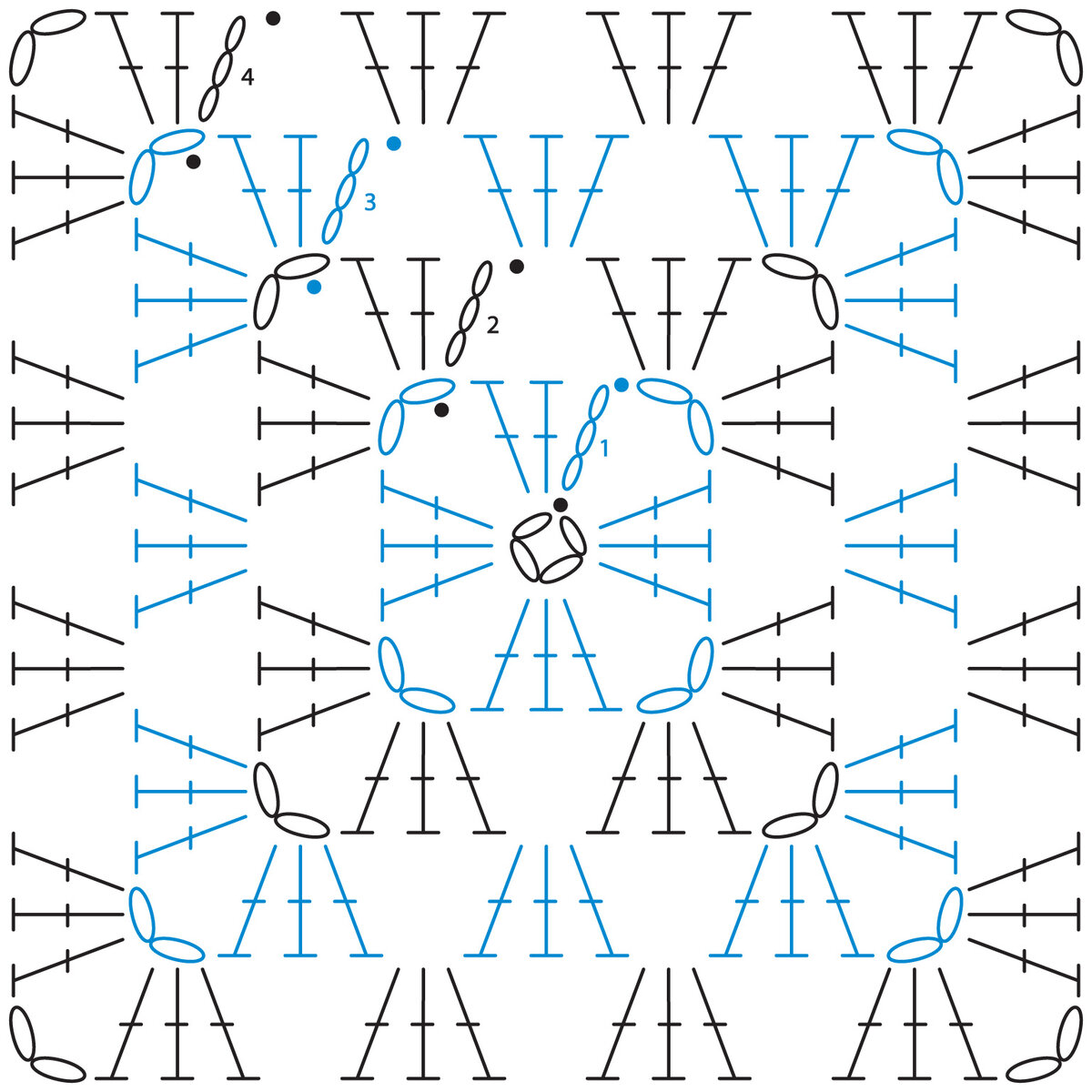 All photo and pattern credits belong to the creator photo Valeria Bolotova (@friday274).
Please tagg me in your photos on Facebook and post you final result on my group It's
Join me and let's create an amazing community, sharing crochet and experiences and tips only.
Happy Crocheting!!