How to Crochet the Alphabet
Crochet the alphabet is a fun project that can be used to make personalized gifts, home decor items, or even educational tools for children. Here are the basic steps to crochet the alphabet:
Choose your yarn and crochet hook: The size of your hook and the weight of your yarn will determine the size of your letters. You can choose any size or weight that you prefer, but a medium-weight yarn and a 4.0 mm hook are good options for beginners.
Choose your pattern: You can find many free crochet alphabet patterns online. Look for a pattern that includes instructions for each letter of the alphabet.
Practice the basic crochet stitches: Before you begin crocheting the letters, it is important to have a good grasp of the basic crochet stitches, such as single crochet, double crochet, and slip stitch.
Crochet each letter: Follow the instructions in your pattern to crochet each letter. Most patterns will use a combination of basic crochet stitches to create each letter. You may need to practice each letter a few times to get the hang of it.
Assemble your letters: Once you have crocheted all the letters, you can assemble them into words or phrases. You can use a yarn needle to sew the letters together, or you can crochet them together using slip stitches.
Finish your project: Once you have assembled your letters into a word or phrase, you can finish off your project by weaving in any loose ends and blocking the letters if necessary.
With a little practice and patience, you can crochet the alphabet and create beautiful and
We have 2 options of pattern for you this below in a picture and other written pattern from Happy Berry.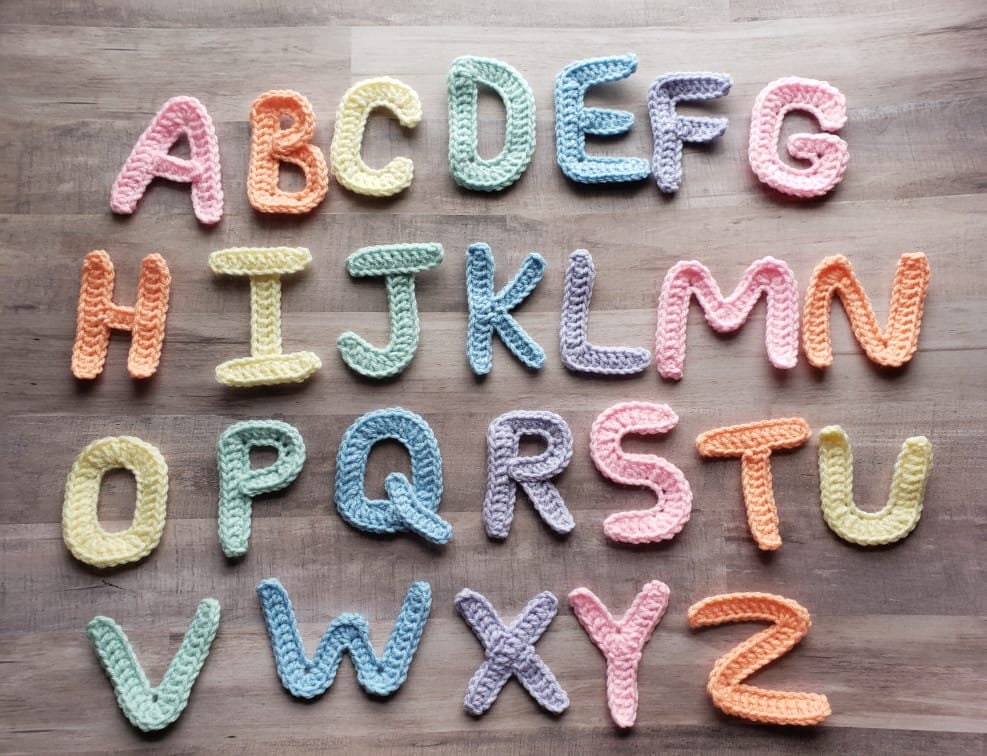 FREE PATTERN
Please tagg me in your photos on Facebook and post you final result on my group It's
Join me and let's create an amazing community, sharing crochet and experiences and tips only.
Happy Crocheting!!
Check out more information on other patterns: