Crochet Snowman Toy Pattern
Crochet Snowman Toy Pattern is one of the iconic legendary figures of Christmas.
They say that for every snowman that was built and that melted, one would add an angel in heaven. Others say that the three balls that form a snowman represent the father, the son and the holy spirit. But the truth is that the Snowman is originally a character in a children's book by English author Raymond Briggs, published in 1978.
In 1982, the book was made into a 26-minute cartoon by Dianne Jackson. It was first shown on Channel 4 on Christmas Eve 1982, and immediately became a hit, including being nominated for the 1983 Academy Award for Best Animated Short Film.
It has become an icon of British and international Christmas culture. The cartoon version was done by Howard Blak, who wrote the lyrics and composed the music for Walking in the Air, covered by many other artists such as the Finnish band Nightwish.
Today, we bring you a beautiful snowman model in paid and free version. I hope you enjoy
The first version is available on ETSY and is accessed through the link below.
The crochet pattern is written in English. The pattern is written in standard US terms.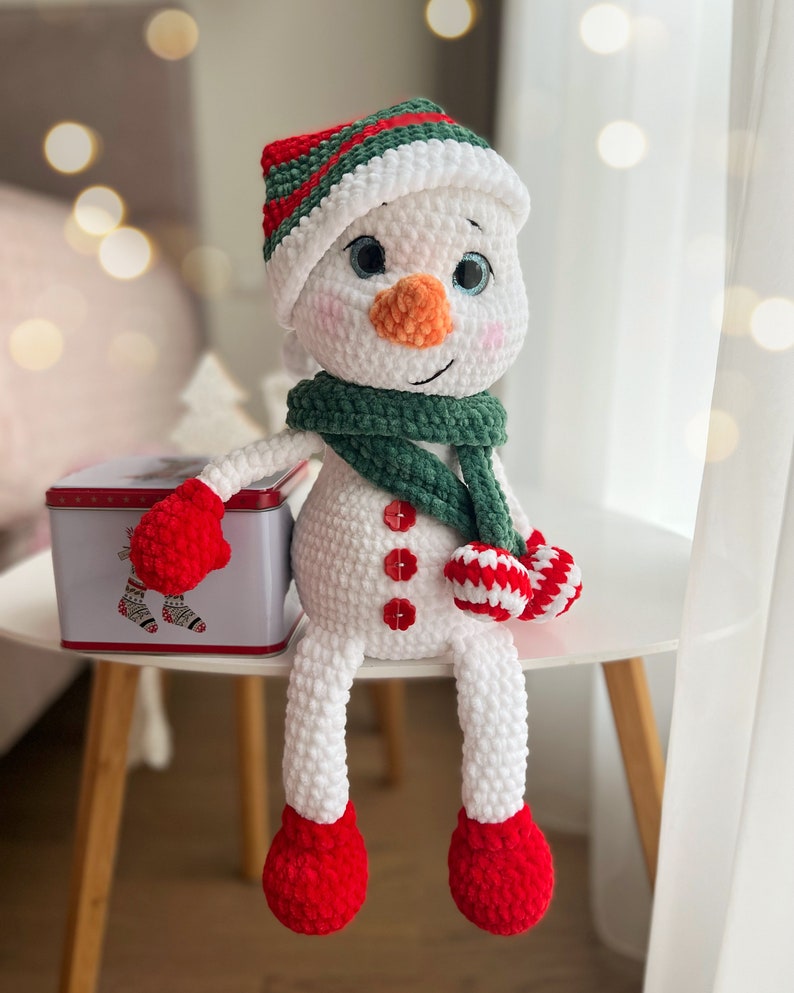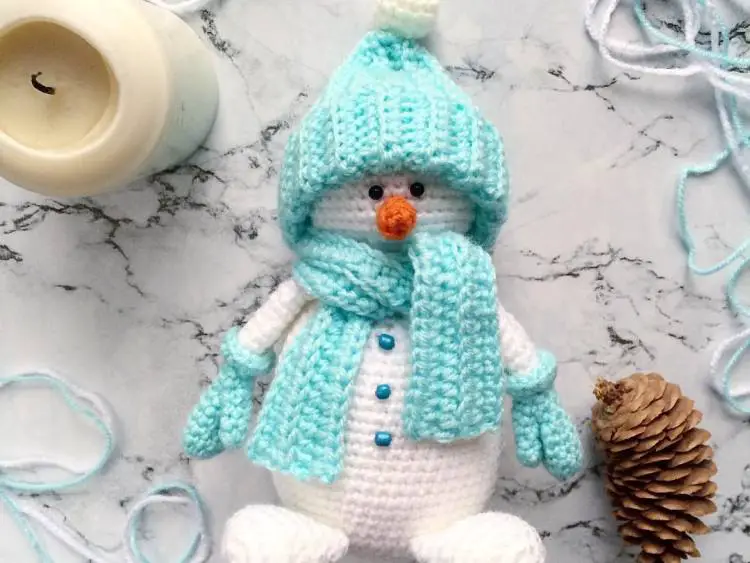 Designer: Olik Ask (Olga Askarova)
If you like getting my FREE patterns and don't want to miss out on any future ones, you can subscribe to my blog and have all of my new entries delivered straight to your email inbox! Just type your email address into the field and click submit.  Be sure to check your email (sometimes it will end up in your junk/spam folder) and follow the verification steps for your subscription to be complete!!
Remember….I am a human and sometimes make mistakes!!  If you find an error with my pattern, please let me know in the comment section and I will try to correct it as soon as possible!!!
Please tagg me in your photos on Facebook and post you final result on my group It's
Join me and let's create an amazing community, sharing crochet and experiences and tips only.
Happy Crocheting!!
Check out more information on other patterns: